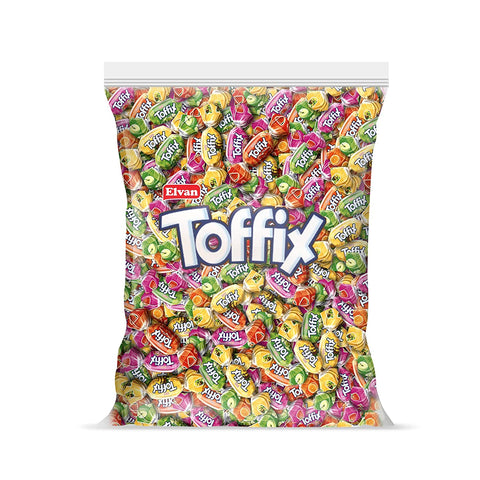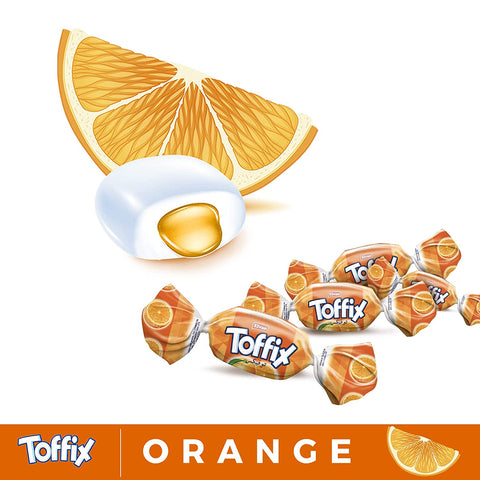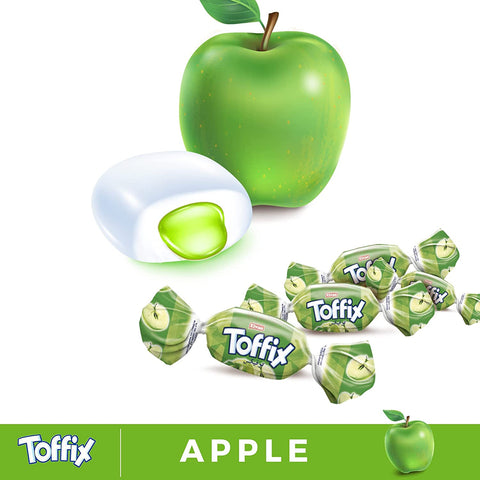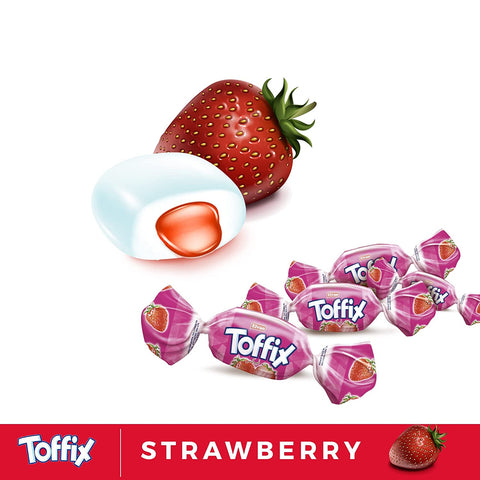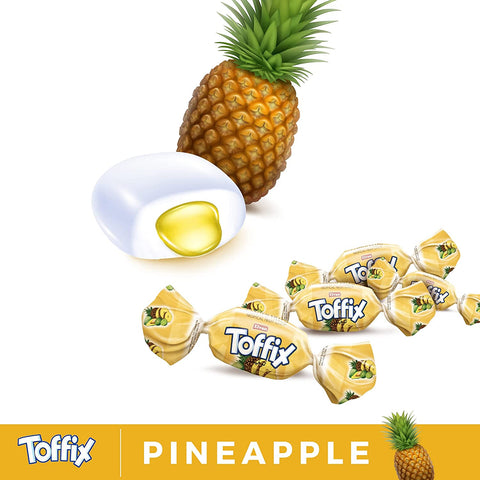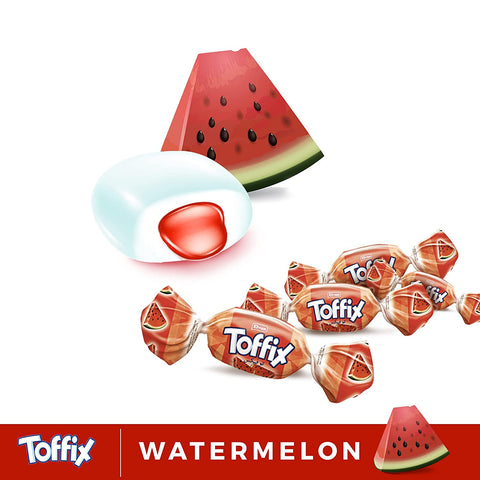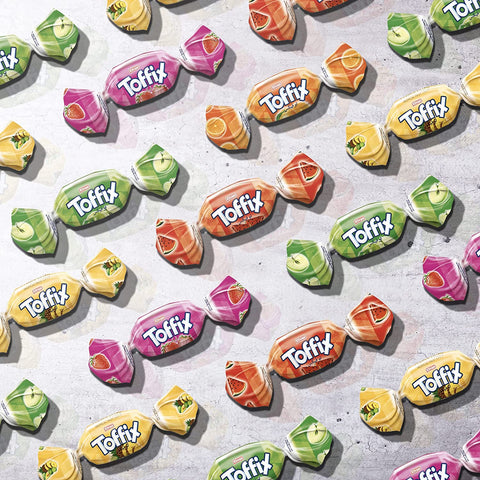 Fruit Chews Assorted Bulk Candy 250+ Piece (Center-Filled Soft Fruit Chews Candy - Individually Wrapped for Freshness - 2.2 Pound) (Orange, Strawberry, Pineapple, Watermelon, Apple)
🍬 DELICIOUSLY SOFT: Combination of flavors filled inside these delicious chews to create a different taste each time. Inspired by a popular soft chewy candy from your childhood with a same authenticated taste.

🍬 FRUIT FILLED CENTER: A truly guilt-free indulgence with center filled flavors including orange, strawberry, pineapple, watermelon, apple. Mix and match your favorite fruit chew candy more than 250+ pieces.

🍬 GREAT GIFT CANDY: When it comes to your favorite holidays (Christmas, Thanksgiving, Easter, Valentine's Day, Halloween), a life event (birthday gifts & care packages), parties, or a simple gathering, Toffix chews are an exciting, sweet treat -- sure to delight!

🍬 PERFECT FOR OFFICE: Great Value for sharing in the office, school, reception desk and break room. It is also great value for giveaway.

🍬 THEME PARTY MUST: This bag contains more than 250+ pieces of individually wrapped candy and is a great pick-me-up for travel, workouts, snacking, lunchbox or college. Toffix Fruit Chews are enjoyed by your sweet tooth, kids and adults.
Ingredients
Shelf Life
Shelf life and best before dates are written on the package. Please see either front panel or back of the product.
Shipping Info
Our industry leading warehouse ships out all orders within 1 Business Day, and you'll receive a tracking number by email. If you can't find the tracking number, you can check your order's progress by logging into your account

Shipping time varies based on where you're located, however, generally it takes 1-5 business days within the US. Expect delays during holidays.

During the summer, all orders are shipped with ice packs to avoid melting. In extreme heat days, we may hold off for a day or two from shipping your package, we will notify if such measures are taken.