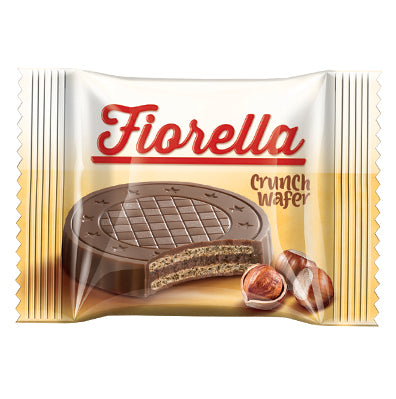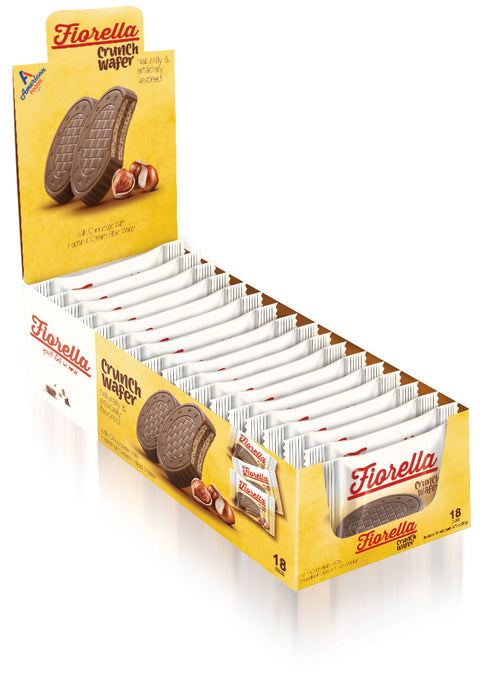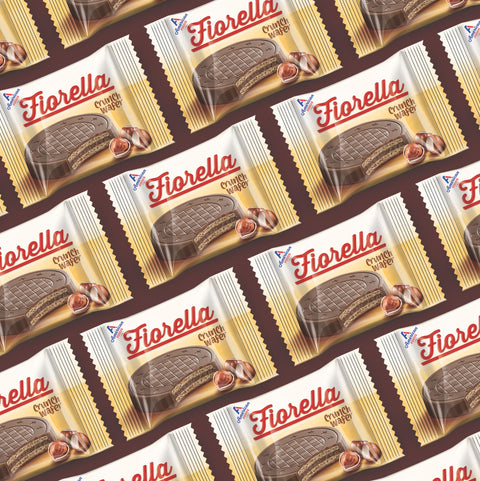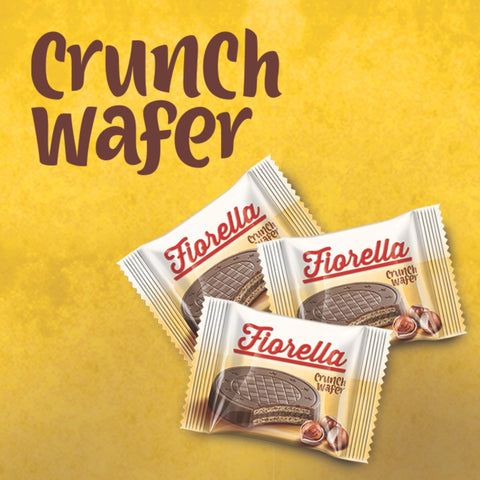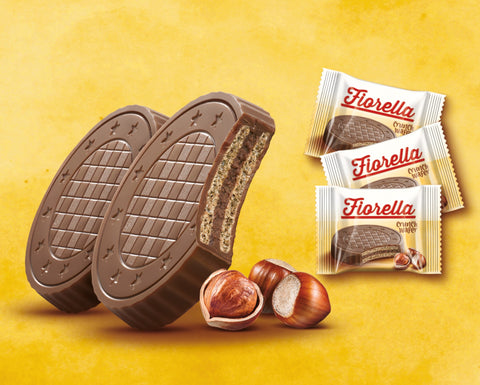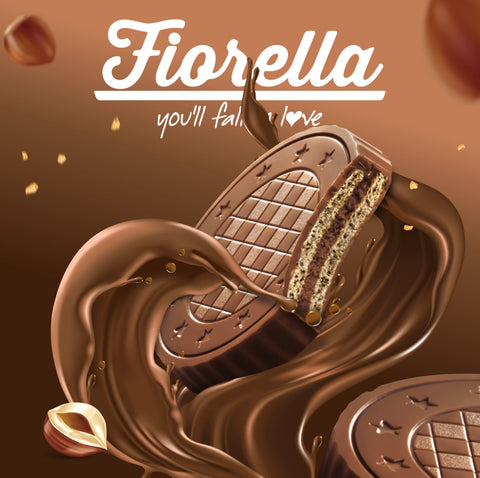 Fiorella Crunch Wafer
$12.45
$14.95
you save $2.50
🍪 CRUNCHIEST WAFER: Fiorella Crunch Wafer is textured with Crunchy Wafer. Deliciously Textured Chocolate on the outside filled with Hazelnut Cream Filling twisted between two layers of Crunchy Wafer.

🍪 WHAT TO EXPECT: A tasty experience delivered to your sweet tooth with a little bite. How? The recipe is simple. Milk Chocolate tops the Crunchy Wafers with a lustrous layer of Hazelnut Cream inside.

🍪 MOMENTS: Reward yourself whenever you need an indulgent break during work, school. One bite through to Milk Chocolate and Biscuit mix of Fiorella will take you to a journey of delicious moments of pure indulgence.

🍪 PACKED: Each box includes 18 grab and go packets, which hold 1 individual Chocolate Coated Wafer.

🍪 KIDDO'S SPOT: Relieve your childhood moments with the Fiorella Crunch Wafer package. This wafer is fantastic treat for kids and ready for last minute parties, movie nights, school lunches, and crowds of all sizes.
Ingredients
Shelf Life
Shelf life and best before dates are written on the package. Please see either front panel or back of the product.
Shipping Info
Our industry leading warehouse ships out all orders within 1 Business Day, and you'll receive a tracking number by email. If you can't find the tracking number, you can check your order's progress by logging into your account

Shipping time varies based on where you're located, however, generally it takes 1-5 business days within the US. Expect delays during holidays.

During the summer, all orders are shipped with ice packs to avoid melting. In extreme heat days, we may hold off for a day or two from shipping your package, we will notify if such measures are taken.