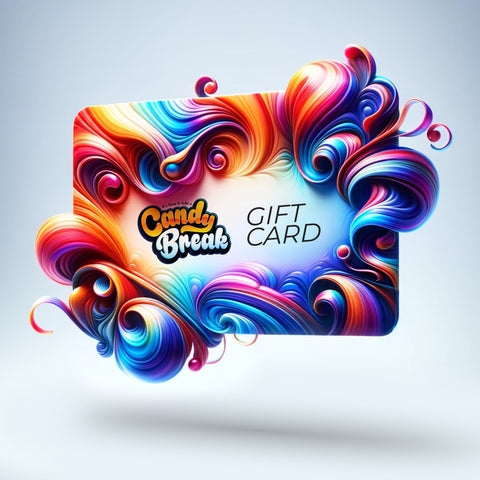 Candy Break Digital Gift Card
Candy Break Digital Gift Card. Perfect gift ever! Let your loved one to pick their choice of candies, chocolates, pretzels or a shopping spree! All you have to do is choose the dollar amount, enter your candy breaker's name and email address. Then, through the magic of modern technology, we will send you the order confirmation and the lucky human will receive a joyous email with their unique code information!
Ingredients
Shelf Life
Shelf life and best before dates are written on the package. Please see either front panel or back of the product.
Shipping Info
Our industry leading warehouse ships out all orders within 1 Business Day, and you'll receive a tracking number by email. If you can't find the tracking number, you can check your order's progress by logging into your account

Shipping time varies based on where you're located, however, generally it takes 1-5 business days within the US. Expect delays during holidays.

During the summer, all orders are shipped with ice packs to avoid melting. In extreme heat days, we may hold off for a day or two from shipping your package, we will notify if such measures are taken.